IEP Services Tracking Sheet
This sheet allows you to quickly and easily log the service minutes you provide to your student. It enables you to rapidly tell if you are providing the required services in a very visual manner.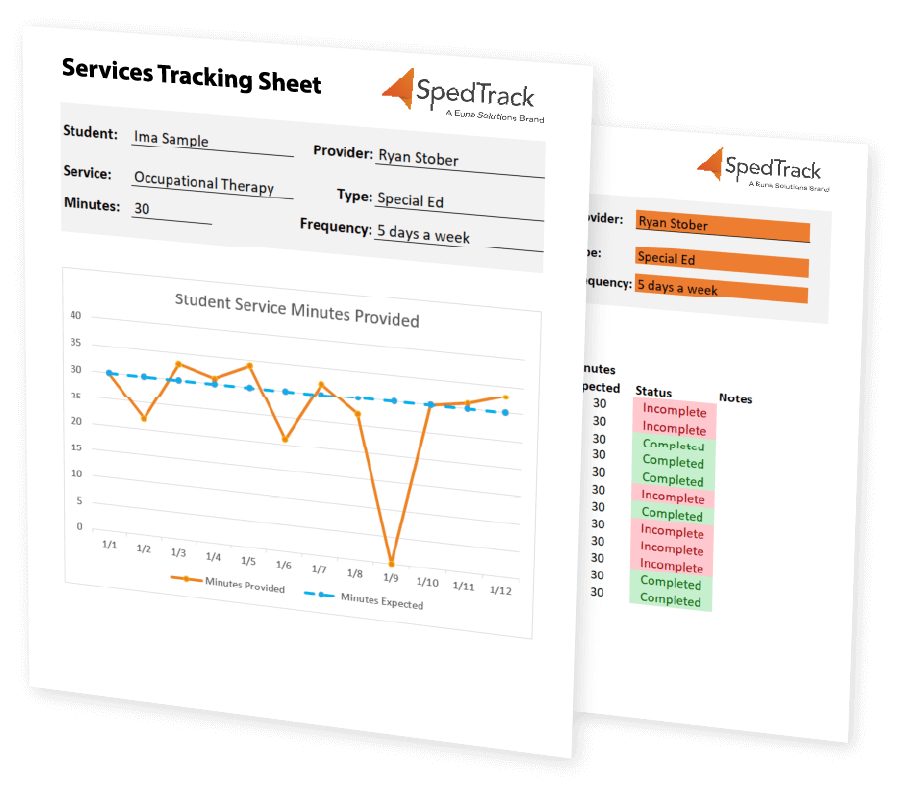 This resource comes with an instruction page that walks you through how to use it.
The data table tracks the service minutes provided and gives you a "completed" or "incomplete" indicator for each data entry.
The built-in graph automatically pulls data from the table and plots it. This graph shows the service minutes provided compared to the service minutes expected.
About the Free Services Tracking Sheet
This template is packed with features to help you track your service minutes. Below are some of the key features.
Missed Service Warnings
Instant Graphing
Track Time (start & end)
Multi-Student Support
Set Minutes & Frequency
It even comes with instructions on how to properly use the sheet to get the most value out of it!
Frequently Asked Questions
Want an easier way to track your IEP services?
While this services tracking template is extremely helpful, we have developed a whole solution that makes the process even easier while improving your compliance.