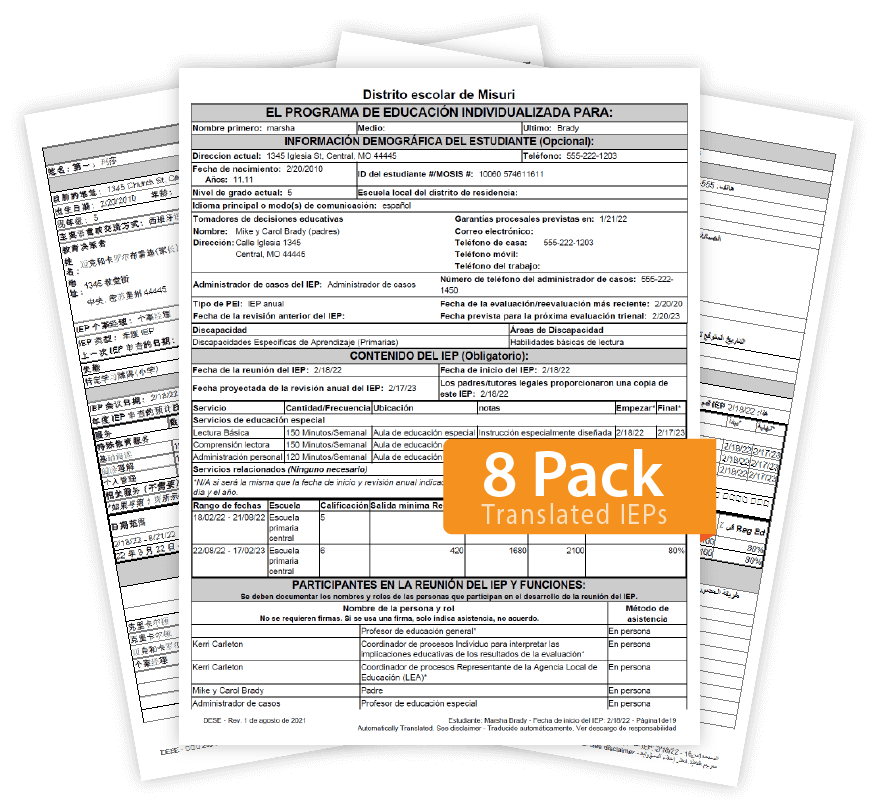 IEP Translation Samples (Spanish + 7 other languages)
To demonstrate how our IEP Translation solution works, we took the same IEP and generated it into 8 different languages. While SpedTrack can translate into over 100 different languages, here are some of the more common translations. 
What Sample IEP Form Translations are included?
Below are some of the most popular IEP translations that we included in this free download. If you don't see the translation you want, we encourage you to reach out to us and we will do our best to provide you with a sample IEP in the translation you desire. 
Want to see how spedTrack instantly translates your special education forms?