Track and Graph Student Progress towards their goals
This free template allows you to easily track a student's progress towards their IEP goals. Once you enter the data it will automatically graph it. Both sheets are easy to edit and are printer friendly.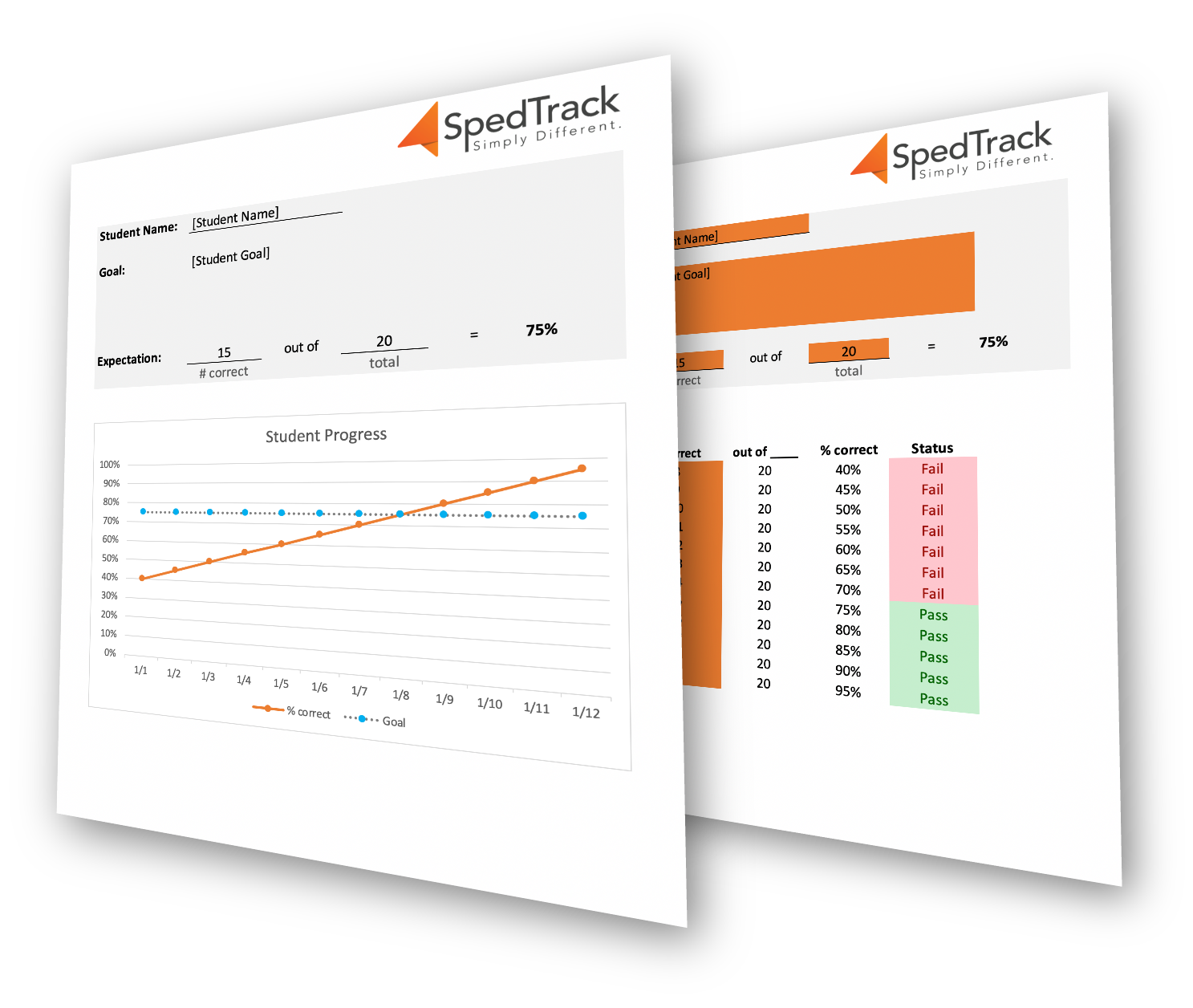 This resource comes with an instruction page that walks you through how to use it.
The data table tracks the student's progress and gives you a "Pass" or "Fail" indicator for each data entry.
The built-in graph automatically pulls data from the table and plots it. This graph shows the student's progress compared to the goals set for them.