An Individualized Education Program (IEP) is a written document for students with learning, physical, or emotional disabilities.
According to the Individuals with Disabilities Education Act (IDEA), an IEP is "a written statement for each child with a disability that is developed, reviewed, and revised in a meeting in accordance with Sec. 300.320 Definition of individualized education program."
It is a plan for educating a child who needs specially-designed instruction and related services because of a disability. Specifically, the IEP:
Provides a detailed description of the student's current levels of performance
Establishes goals
Identifies resources and tailored approaches that will support an individual child's learning, enabling them to meet their educational goals
Describes how to implement these resources to ensure access to the general curriculum
Data collection plays a significant role in the IEP. It is normally developed and implemented by the IEP team, which typically involves the following:
Child's teacher(s)
Other school staff who work with the child regularly
Any outside specialists involved in the child's education (like occupational therapists or physical therapists)
School district representatives
Parents or guardians
What is IEP Data Collection?
IEP data collection is a way for teachers to understand how well their students are making progress towards achieving the goals set in their IEP.
IEP data collection is the foundation for progress monitoring. Data collected during an IEP process may include attendance, behavior, academics, social/emotional, and other focus areas—all tracking student progress over time. These data points help the IEP team make informed decisions around the children's learning experience.
Collecting data drives the following benefits:
It helps teachers, parents, and guardians make sure the students are making the right amount of progress toward their goals while learning in a way that best suits them.
It ensures that extra support is provided as needed.
It aids teachers in planning to meet the needs of individual students more effectively.
It provides an objective way to report the students' progress to the parents and guardians.
Why IEP Goals Matter
Setting Specific, Measurable, Attainable, Relevant, and Time-based (SMART) goals are essential for developing a quality IEP.
Defining student IEP goals allows the team to:
Better understand student progress
Define the method for data collection and tracking
Aid special education teachers

in providing an optimal learning experience
Better Understand Student Progress
IEPs enable the IEP team to understand and perform effective student progress monitoring.
The law states that an IEP should include a statement describing measurable annual academic and functional goals and when reporting progress should occur.
According to IDEA Sec. 300.320 (a) (3), an IEP should include a description of:
How the child's progress toward meeting the annual goals will be measured; and
When periodic reports on the progress the child is making toward meeting the annual goals (such as through the use of quarterly or other periodic reports, concurrent with the issuance of report cards) will be provided;
An IEP should also provide information on addressing a child's disability and special education needs, enabling them to participate and make progress in the general education curriculum.
All this information incorporated into one document establishes critical details on the goals, approaches, and methods for progress monitoring, getting everyone in the IEP team on the same page.
Student Data Serves as a Baseline
The IEP team can monitor a student's progress and make informed decisions more effectively if goals are hinged on the child's present level of academic achievement and functional performance.
According to IDEA, the baseline data, also known as "Present Levels or Present Levels of Performance," describe:
How the child's disability affects the child's involvement and progress in the general education curriculum (i.e., the same curriculum as for nondisabled children); or
For preschool children, as appropriate, how the disability affects the child's participation in appropriate activities;
For each goal, it is key to define where to start progress monitoring (baseline data) and where the child is headed (goal).
When tracking data and monitoring progress, consider the following:
How to measure progress and whether meaningful data are quantitative and objective
Who will track and monitor the progress
What the report will cover and who the report is for, i.e., parents/guardians, school district
The frequency of progress monitoring and progress reports
Whether data are apparent and easily interpreted for external parties, i.e., substitute or new teacher taking over the educational program
When preparing and presenting student data, templates and graphs are highly useful.
This free template allows easy tracking of students' progress towards their IEP goals and automatically translates data into a graph.
IEP Goals Help Special Education Teachers
IEP goals aid special education teachers in guiding students with disabilities, such as those diagnosed with Autism, to successfully navigate their learning environment.
IEPs must reflect tailored approaches in meeting the student's individual needs and learning styles. They must describe the appropriate resources to meet their unique needs, including specialist teachers, tools, and equipment.
IEPs go hand-in-hand with the student's ability to make academic and social progress in the least restrictive environment, guiding teachers on various approaches that fit each child's learning style.
IEP data also empowers special education teachers to receive appropriate support from school districts. IEP data and reports enable the teachers and district representatives to make informed decisions on extra support needed and whether changes to the IEP goals are necessary.
Thus, IEPs offer special education teachers a reliable starting point for various data collection methods and provide objective information for the IEP team to track that data. Plotting this out on a data collection graph further helps the IEP team visualize the student's progress and see how far they are in mastering their goals.
Tips for Improving Your IEP Data Collection
A solid IEP data collection system is aligned to SMART goals and involves the following:
Writing measurable IEP goals and objectives;
Collecting data together by relevance;
Ensuring collected data is related to an attainable goal;
Having a relevant data collection system; and
A timely data collection.
Analyzing trends present in the collected data.
Tip #1: Write measurable IEP goals and objectives
Start by defining goals and objectives that are SMART:
Specific. Goals should be clear and straightforward, identifying what needs to be accomplished, who is accountable, and the definite steps to achieve it.
Measurable. Goals should be quantitative and reflect trackable benchmarks.
Attainable. Goals should be created based on the specifics of the student's situation and be attainable, while still being challenging.
Relevant. Goals should align with the student's needs and identify the reason why such goals and objectives are necessary.
Time-based. Goals should indicate the key milestones like data collection dates and the target date that they should be achieved.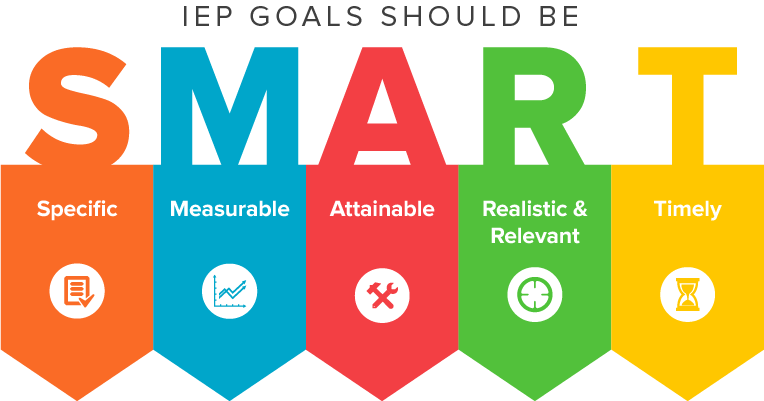 Measurable goals enable effective progress monitoring based on quantitative data.
Tip #2: Collect data together by relevance
Data collected can be presented effectively when grouped according to relevance.
For instance, similar student IEP goals can be lumped together in terms of:
Academic achievement versus functional performance
The student's skill level
Areas of focus or need
The data should reflect factual data in scores or percentages instead of observations and opinions.
The report should also present comparable data for the entire IEP team to match against the baseline figures derived from the Present Levels.
Tip #3: Ensure collected data is apparent
Despite the wide range of raw data that can be collected, they should be presented clearly and in a straightforward manner. This will ensure that the IEP team, decision-makers, and third parties (like a new teacher taking over a class) can easily interpret the data.
One way to ensure that collected data is useful is through data collection sheets. The IEP Data Collection Sheet typically comes in the form of a table in a printable Excel or Google Sheets file that allows you to do the following:
List goals
Define the method for measurement (percentage, pass/fail, etc.)
Track progress for each goal
Compare the total progress against the specified criteria for mastery
SpedTrack's free data collection sheet makes progress monitoring and data interpretation easier.
It comes with instructions and an easy-to-edit, printable data table, which tracks a student's IEP progress on their goals through a "Pass" or "Fail" indicator.
The sheet also automatically graphs the numbers plotted into the data table, providing a clear and presentable way for data interpretation.
Tip #4: Have a data collection solution
Up until recently, data collection systems were paper based and required manual calculations. But in the modern age, digital solutions have revolutionized tracking IEP goals and progress monitoring for both special and general education teachers.
Having a solid and consistent IEP data collection system can improve your special education program.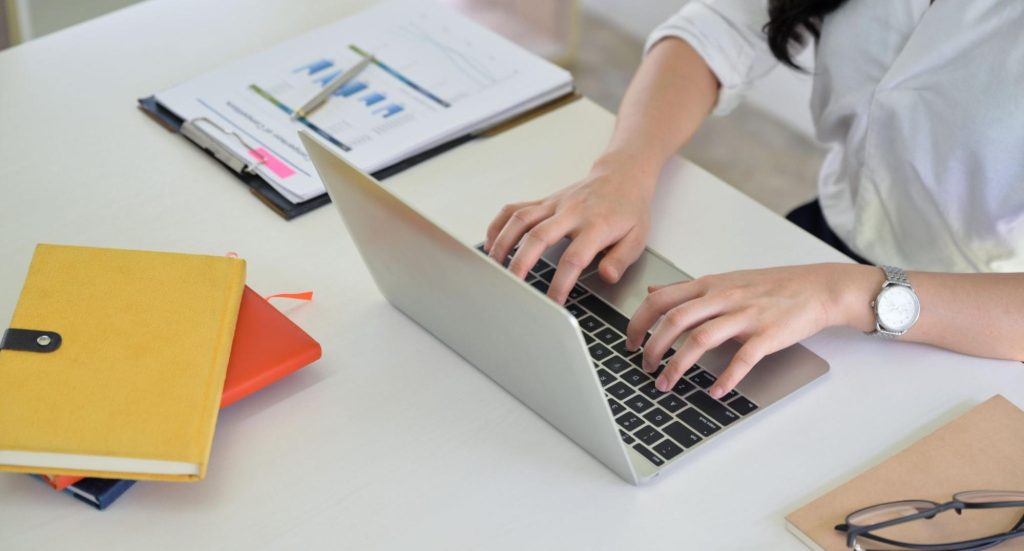 A good starting point is to consider each IEP goal and individual student within the context of different criteria.
Three types of criteria can be adopted to track goals:
Rate, where the child must repeatedly perform a task, activity, or behavior to achieve mastery. For instance, the student must correctly respond to 8 out of 10 questions.
Percentage, where the learner's performance is measured in %. For instance, the student must correctly add the numbers 80% of the time.
Time or period, where the learner must accomplish a task, activity, or behavior within a certain period or time limit. For instance, the student will remain engaged in an activity with peers for 5 minutes.
Tip #5: Data Tracking is done timely
The frequency of progress monitoring is just as crucial as data tracking itself.
Data collection should be done weekly and reported quarterly to monitor progress closely. Critical areas of focus can be reported more frequently, either weekly or bi-weekly.
It's worth noting that IDEA does not provide any prescriptive information on the frequency of progress monitoring, and the timing of data reporting also varies across different states.
The key is to clearly define the frequency of progress monitoring at the start of the IEP, managing the expectations of parents and guardians. It is also essential to add the progress monitoring data into the IEP meeting agenda to inform the IEP Team for the next IEP cycle.
Equally important is to differentiate progress monitoring reports from report cards. Many schools often mistake the former for the latter, including phrases like "performance records found in report cards" in their IEPs. Having a centralized hub of a special education student's record can address this common issue as it provides a dashboard for all student information and files.
Begin Your IEP Data Collection With SpedTrack
By having meaningful data, facts, and figures about students' progress, the teacher can better understand what support they need and objectively report their progress to the parents and other decision-makers.
SpedTrack's robust suite of special education tools provides special education teams with data validation, real-time graphing, and powerful reporting designed to simplify the progress monitoring process.
Request a demo today.